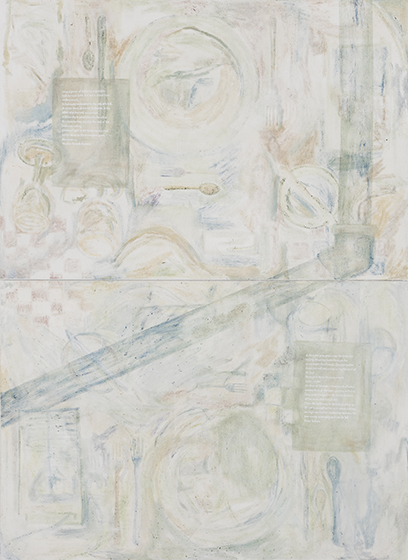 Stale Under Rates Booth 2016
Flowers and gesso on canvas
152 x 111 cm

'Painting. More Painting.'
ACCA
With a groan of industry, monolithic
rock loosens from dirt and is raised from
underground.
A bedroom: embedded in the side of a hill.
At street-level, above the bedroom, is the
office of a charter'd accountant.
A hierarchy is established by the office
floorboards; they are also the slats of the
bedroom ceiling.
Cracks of light in the bedroom are shut
out by shoes as the accountant paces,
filing papers.
The floorboards depress.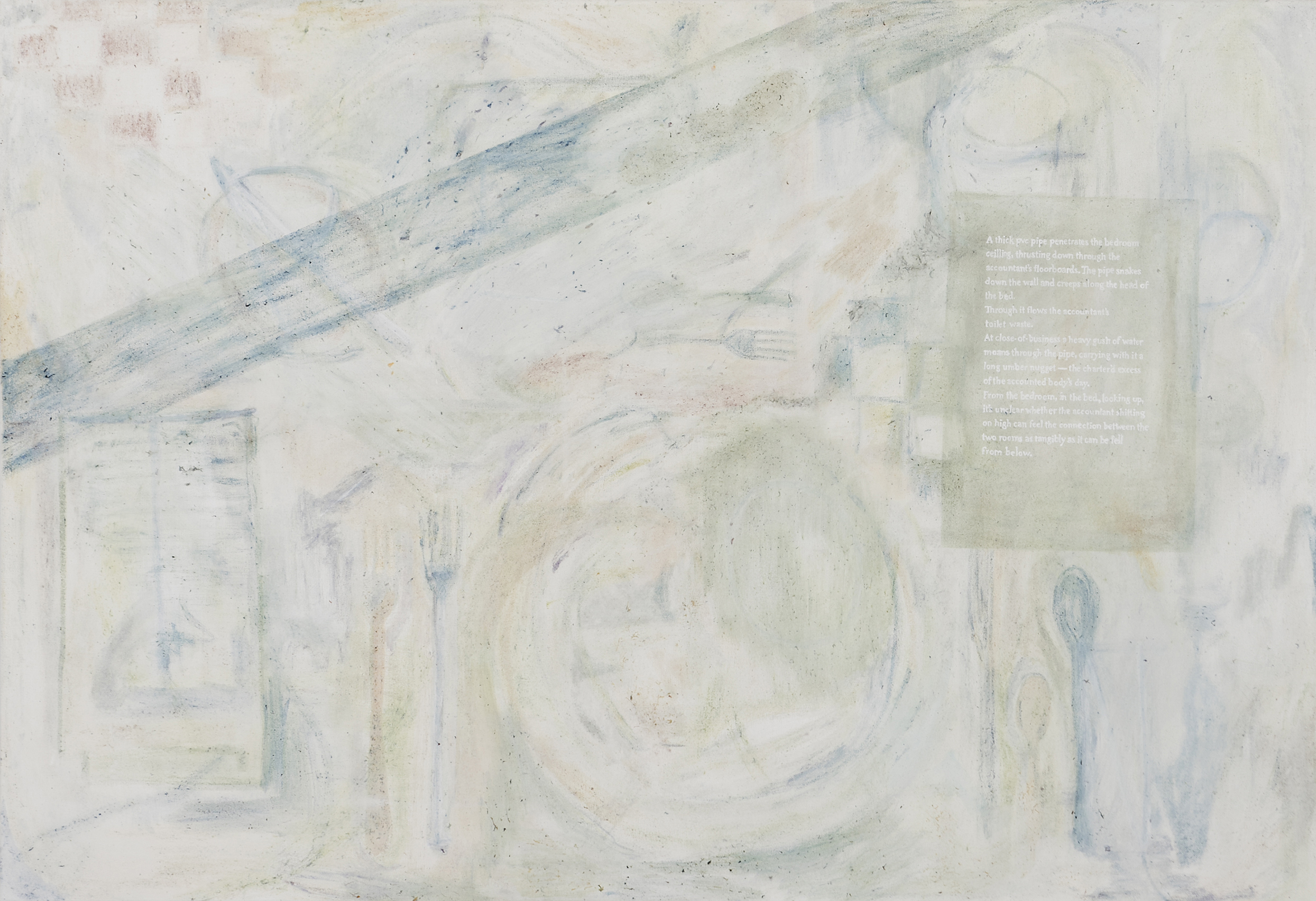 A thick pvc pipe penetrates the bedroom
ceiling, thrusting down through the
accountant's floorboards. The pipe snakes
down the wall and creeps along the head of
the bed.
Through it flows the accountant's
toilet waste.
At close-of-business a heavy gush of water
moans through the pipe, carrying with it a
long umber nugget -- the charter'd excess
of the accounted body's day.
From the bedroom, in the bed, looking up,
it's unclear whether the accountant shitting
on high can feel the connection between the
two rooms as tangibly as it can be felt
from below.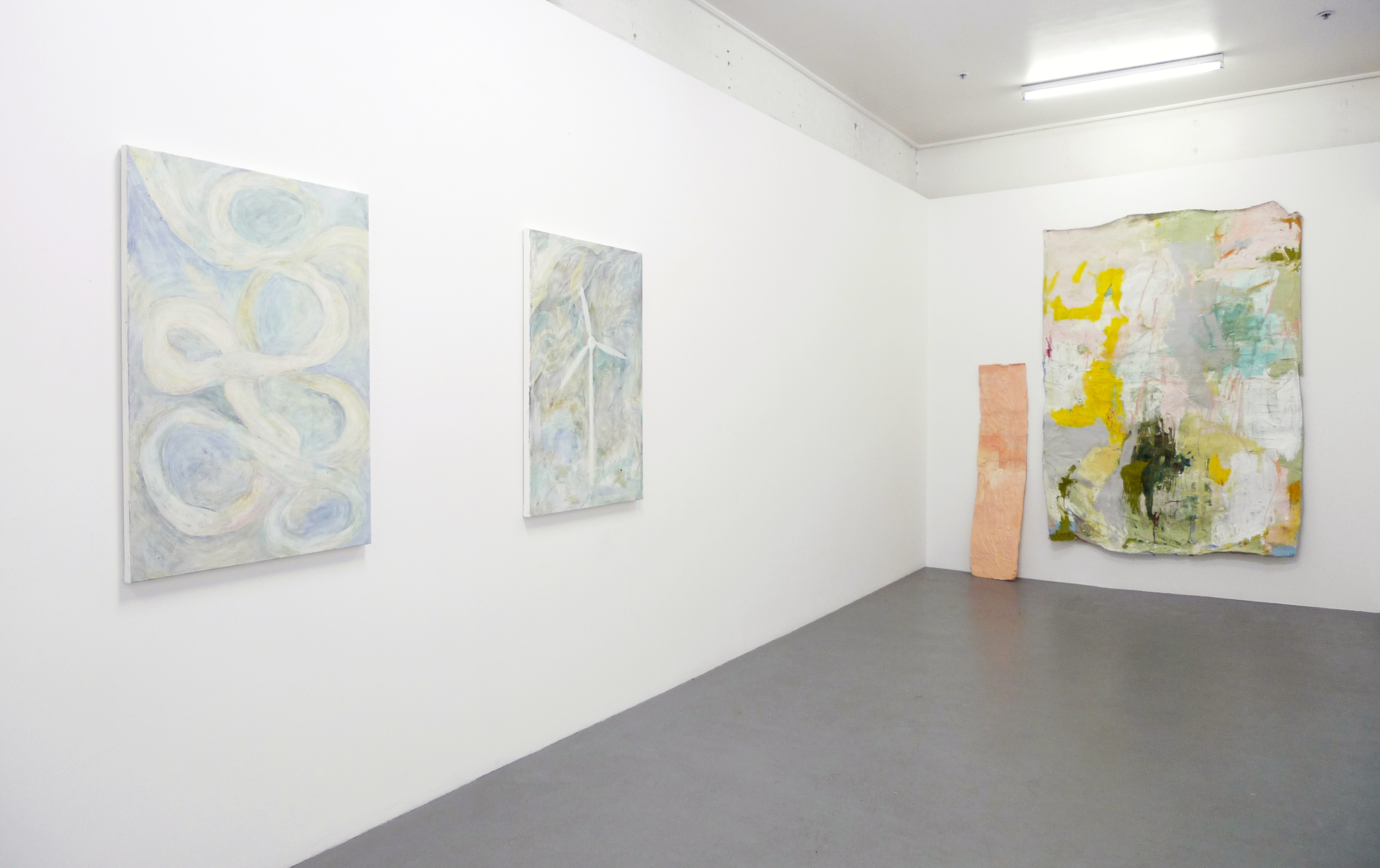 Learning to drink the whirlpool 2016
Flowers, gesso and oil on canvas
111 x 76 cm

Wind Farm 2016
Flowers, gesso and oil on canvas
111 x 76 cm

'Painting Matter'
Daine Singer

also pictured Jahnne Pasco-White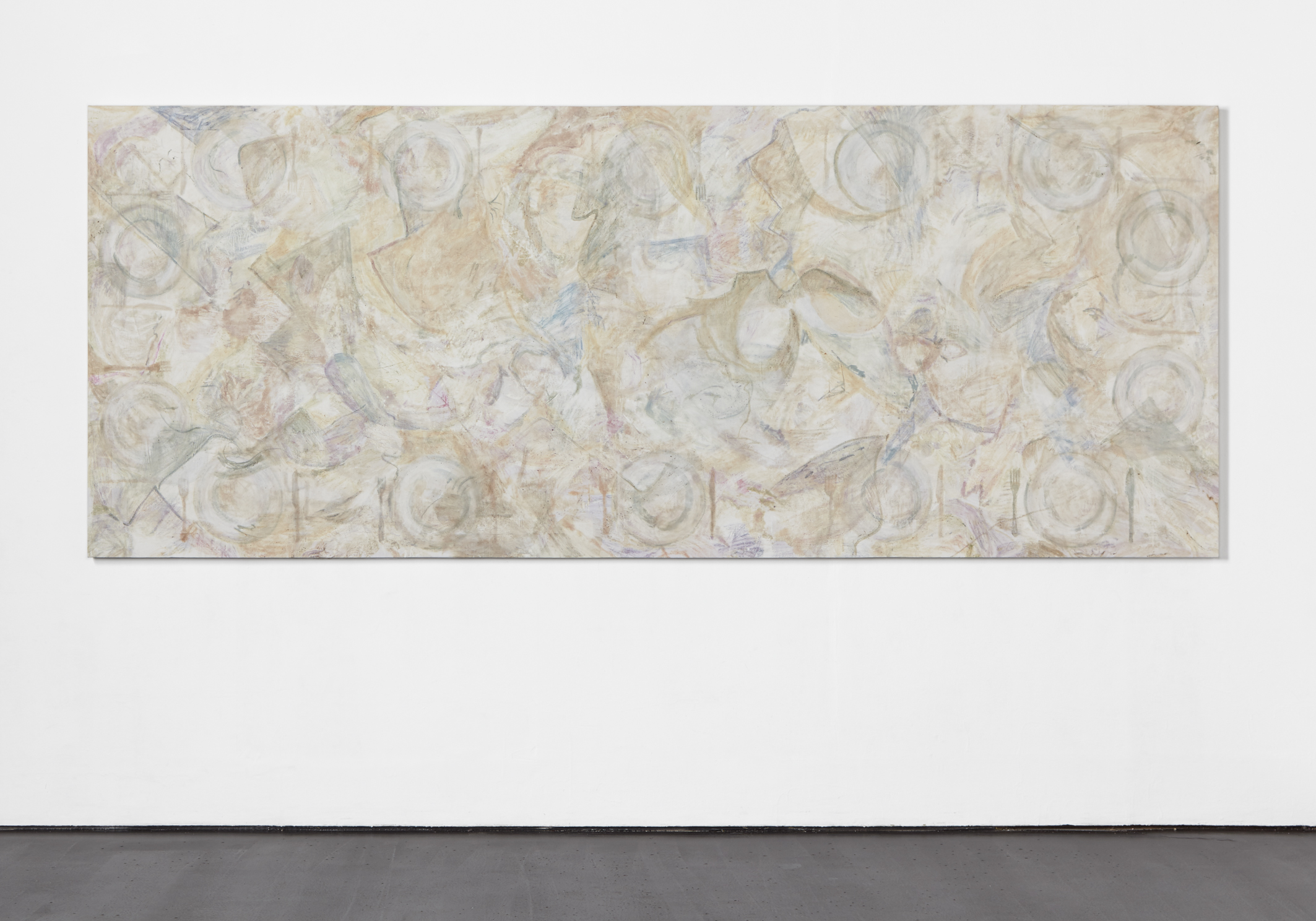 Scoff Wring Under Damp 2016
Flowers and gesso on embroidered linen tablecloth
134 x 340 cm

'Fabrik'
Margaret Lawrence Gallery of Art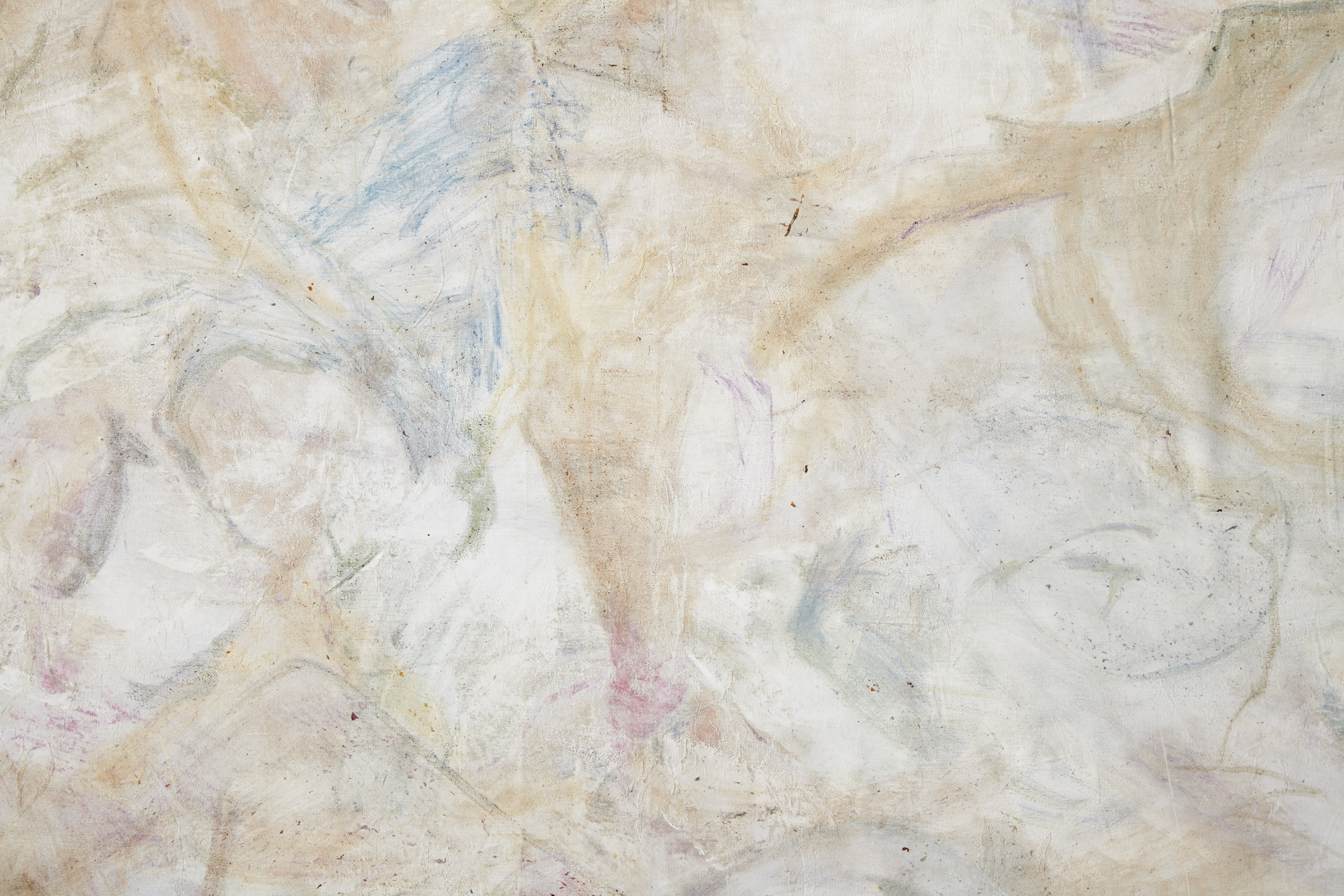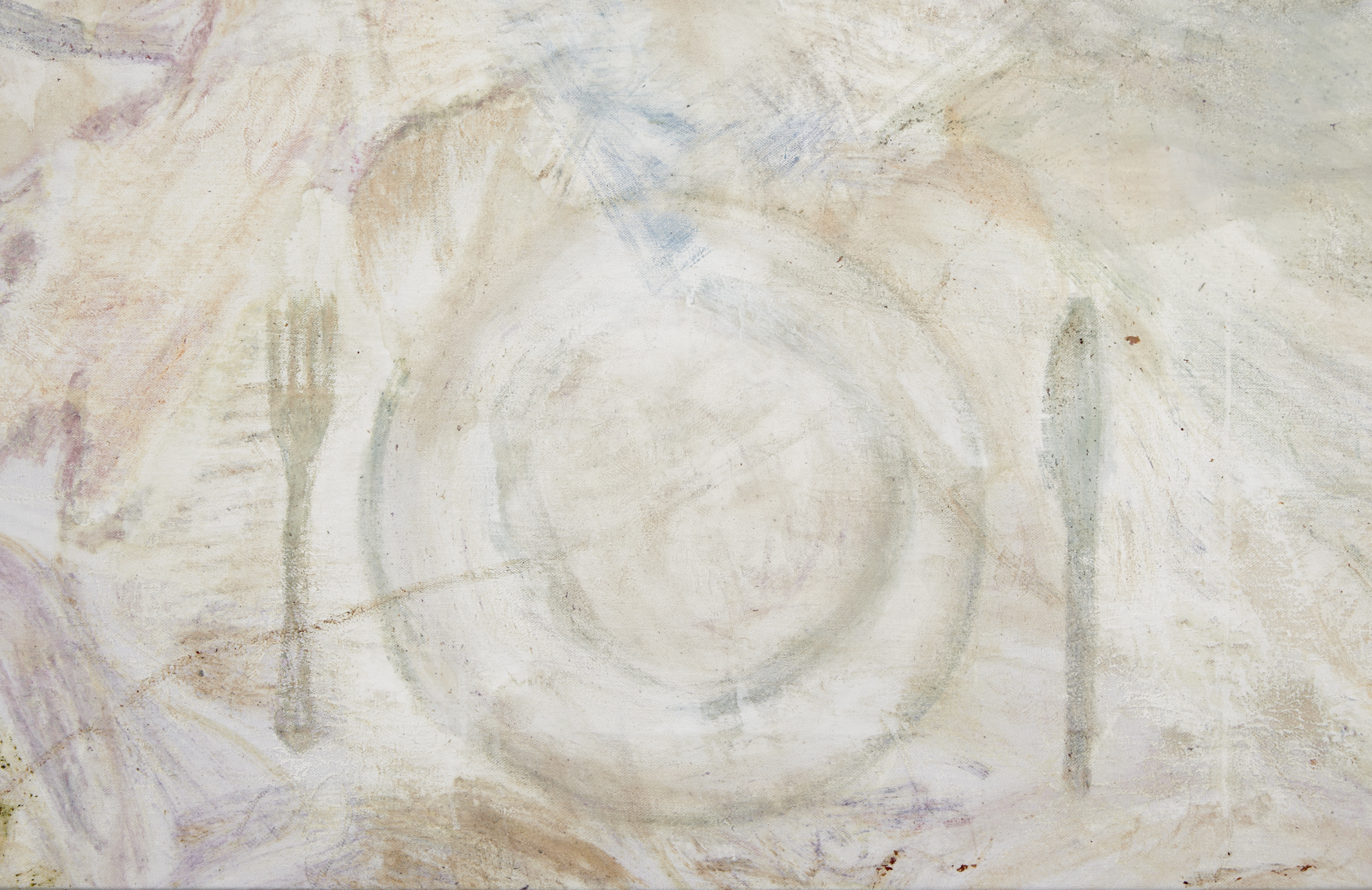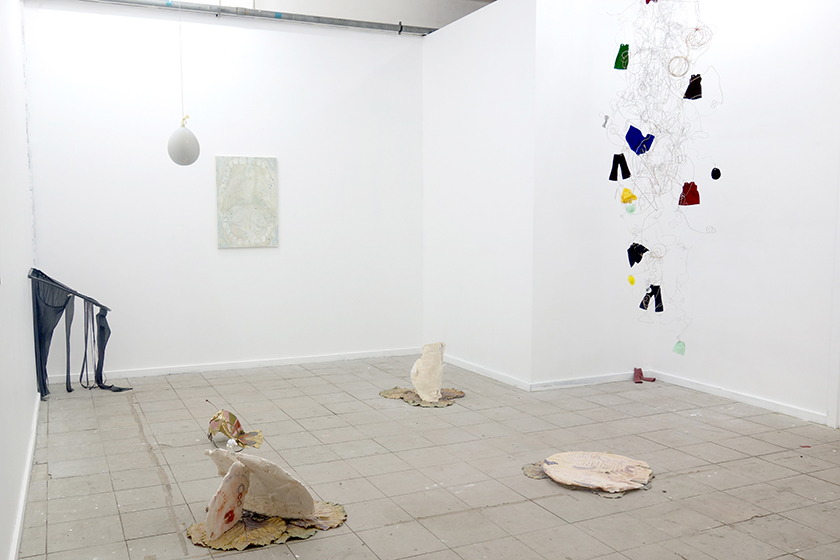 Gifted Tongues 2016
Flowers, gesso on canvas
80 x 55 cm

To wound the autumnal city
Punk Cafe